Embroidery Services
Brand Your Company With Our Custom Embroidery Services
Our custom embroidery services are among the best in the custom embroidery industry.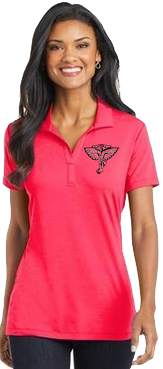 Your company brand is important! Let Promo Planet help you brand your corporate or business identity with custom embroidered embroidered polo shirts and embroidered caps and headwear.
.We can create custom embroidered caps, golf polo sport shirts, jackets, and t shirts with your custom design or logo.
.Embroidered monograms and personalizations are a great way to customize t shirts, polos, embroidered denim and dress shirts. Our staff can even embroider on screen printed t shirts, bags and polos.
.Our custom embroidery services include standard embroidery, puff 3D embroidery as well as creating custom embroidered emblems and patches.

.We purchase t shirts, polos, baseball caps, and tote bags in bulk so that we can offer discount embroidery services. Prices are calculated on a per stitch basis. We digitize your custom design or business logo to determine the stitch count. The stitch count indicates the amount of time required to embroider baseball caps, golf polos, and t shirts. The lower the stitch count, the lower the cost!

High quality embroidery is Promo Planet's policy, producing high quality results at cheap prices. You will always see your digital design proof in color on the color of garment(s) you plan to order, before we start embroidering the order. Custom embroidered designs are normally completed within 24-48 hours and will be emailed to you for your approval.
See Below For Popular Items To Add Embroidery To. Don't see what you are looking for? Contact us and we can help!
Our art department will bring your embroidery design ideas to life! Our graphic designers are some of the best in the industry. We design custom t shirts, business logos, fundraisers, booster clubs, youth camps, team sports, show choirs, reunions, gifts and more!
Have Questions? Give us a call: 817-529-9909